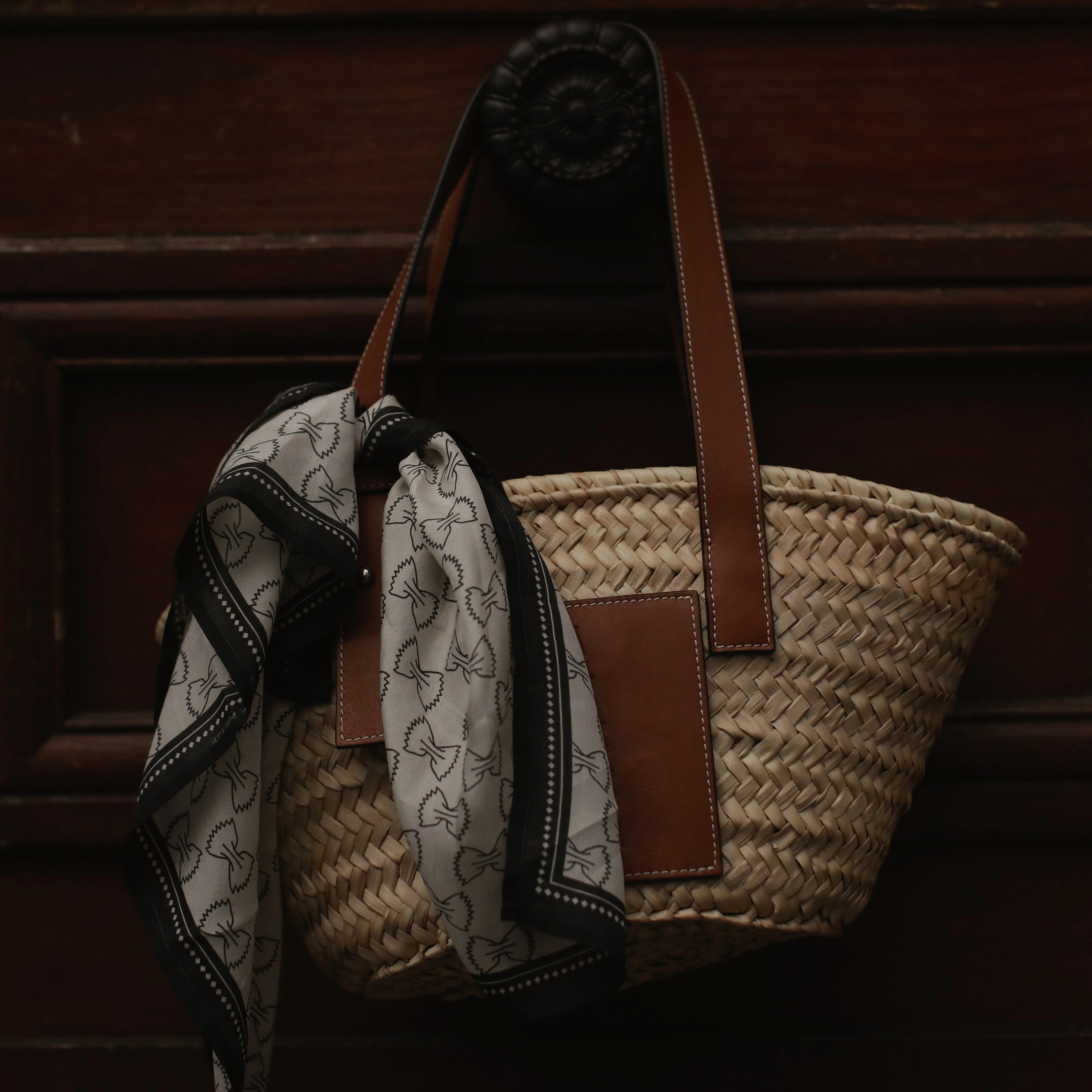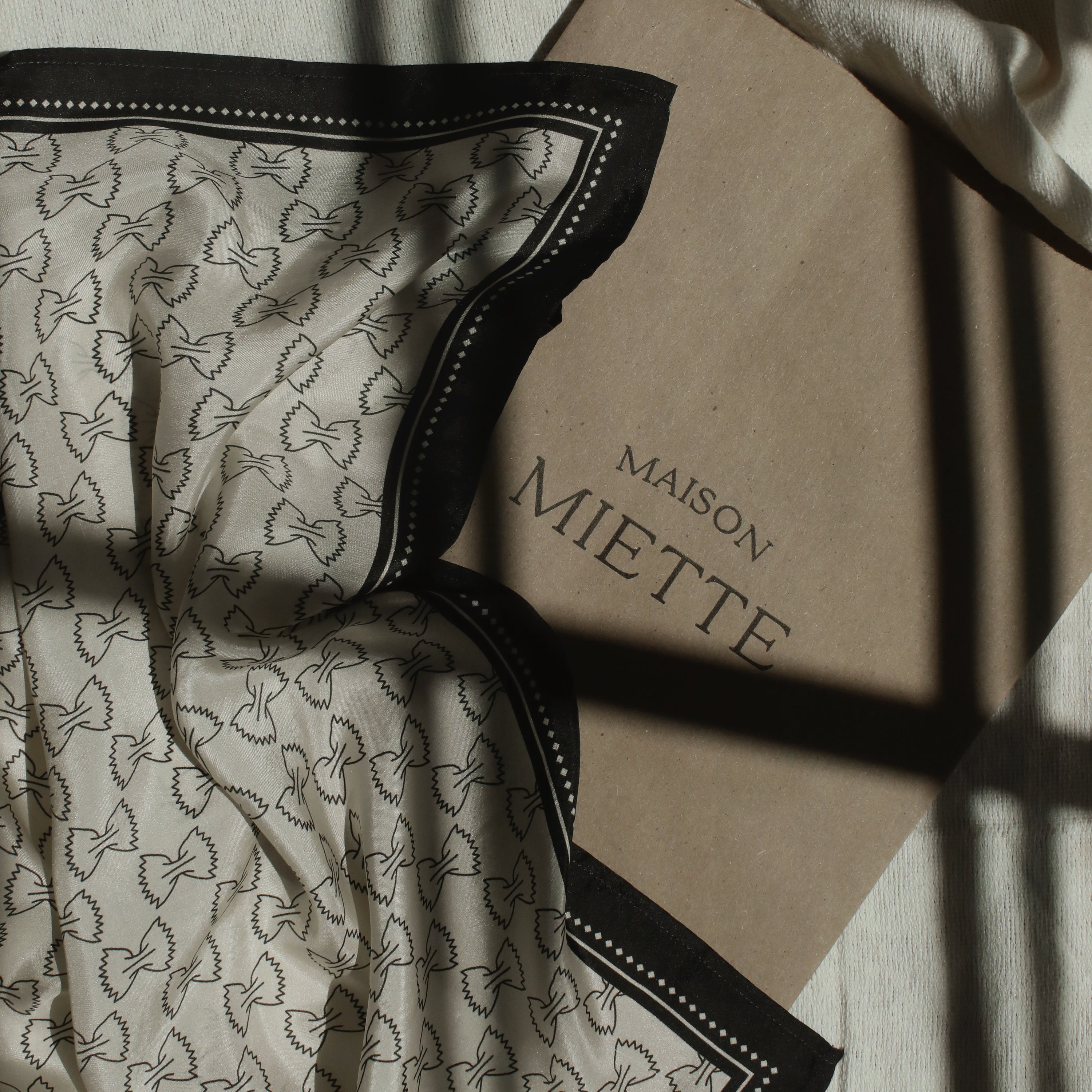 If you're looking for a more 'on-the-nose' print, look no further than the Farfalle scarf. Farfalle (sometimes called bow-tie pasta in the US) means butterfly in Italian, and it's a design that is sure to delight. Tie it on your neck, in your hair, on a bag - the possibilities are endless.
Measures approx 20" x 20"
Black + Ecru Color
Hand printed & hand sewn *
Made from 100% silk
Made in India in a GMP certified factory

* Please note : Since our scarves are hand sewn, the final sizing is approximately 20" x 20", but there may be very slight variations. Each piece made with personal attention, just for you.
To keep the scarf at its best, we suggest dry cleaning as needed only.
However, if traditional cleaning is desired, cold wash with a gentle soap and air dry.
Please note that at this time, all sales are final. For further details, including shipping information, click here. All orders subject to local taxes/VAT. Countries/Regions we ship to: United States, Canada, Mexico, and Europe.